Eden is the last of her kindergarten buddies to turn five.  She has been obsessed with turning five for the past six months.  She would constantly ask "How many more days?"
Well Bug...Today is the big day!
In honor of your birthday I decided to post some of my favorite pictures of you.  Whenever I try to describe you to others I always say "You just have to experience Eden"  I think these pictures capture who you are....
When you were a baby you could always find trouble to get yourself into.  Now that you are a big kid, when you find trouble you always tell me about it.  You are definitely a "tattle tail" but I like that about you.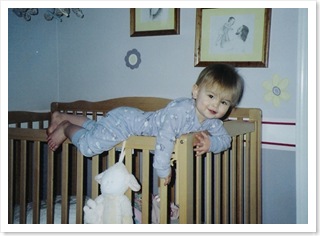 You are great at making silly faces.  They always make me laugh.
Your smile is infectious! When you smile, you smile with your whole soul!
See what I mean....
You definitely have an opinion about your hair and your wardrobe.  Your personality is reflected by your choices.
I love how you are always singing and dancing.
Everything is new and exciting to you.  Your enthusiasm is contagious!
You are so hilarious...the things you say and the things you do constantly crack me up.
You are so full of life, I can't imagine this world without you.  Everyday I thank Heavenly Father for sending you to me.  You are not only a gift to our family, you are a gift to the world!
Happy Birthday Edee Bugs!  I am so happy to be your mommy!
I LOVE YOU!
Oh and here's a "shout out"  to my cousin Sam, who so very graciously shares his birthday with Eden.   Happy 13th Birthday Sammy! We love you too!